Most people give little thought to computer maintenance until it's too late and they're staring at a blue screen or even worse, a dead computer.
Consider the story of our fictional friend Marcy.
It's 3:00 a.m. and Marcy's mid-term paper is due in about five hours. For over a month, Marcy's put in hours of research including countless late nights to finish this project.
Now she only has to proof-read her paper, and she's finished. But, just as she starts to read, her computer unexpectedly shuts down completely.
Fortunately, Marcy saved her information on the hard drive.
Unfortunately, her desktop will not turn back on. After years of neglect, Marcy's desktop collected lots of dust and dirt, which eventually clogged her CPU fan.
Over time, the system became hotter and hotter, until her CPU finally called it quits.
Now Marcy has to figure out how to get her paper off her dormant hard drive and proof-read it before turning it into her professor.
A pretty tall order at 3:00 a.m.
Had Marcy taken the time to conduct proper computer maintenance, she could have been in bed counting sheep instead of waking up classmates for help.
Why Is Computer Maintenance so Important?
Computer maintenance, like most forms of maintenance, is something we easily take for granted.
It's true:
We all lead busy lives, and computer maintenance, like many crucial routine maintenance tasks that we should do more often, gets lost in the shuffle.
Most of the time, our computers can give us a false sense of security. That's because most PCs work well, most of the time, until the one day they don't.
With proper computer maintenance, you can avoid expensive repair bills and prolong the need for buying a newer computer. You can also help safeguard your valuable information, which is much easier to lose than you think.
Signs You Need to Conduct Computer Maintenance
When it comes to your PC, there are several signs to look out for letting you know when immediate attention is in order.
Thankfully, your computer will typically give you some warning when something isn't right.
There are a few warning signs letting you know it's time to act.
Here's what you need to know:
Turtle-like behavior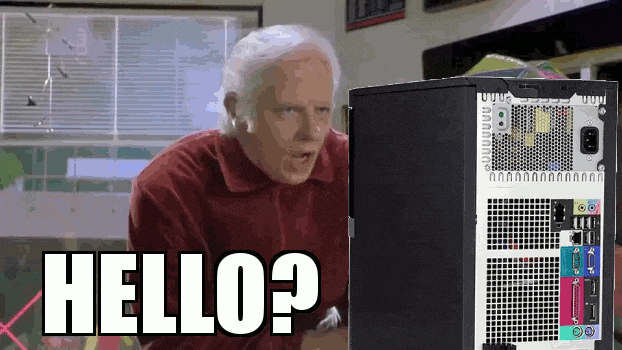 A reduction in productivity is one of the most common signs that you should do some computer maintenance. However, it's also a problem that could have many potential root causes.
Here are just a few things that can slow down your system:
Malware such as viruses, spyware, and rootkits
Bad RAM
Overheating system
Bad graphics card
Faulty driver or drivers
Fragmented hard drive
Corrupted operating system file
Bad hard drive
Bloatware
Bad CPU
Running out of non-fragmented storage space
When your computer starts to slow down due to low non-fragmented space issues, it usually means that your HDD (hard disk drive) or SSD (solid state drive) is dangerously fragmented.
Fragmentation is more of a problem for older hard disk drives than for the more advanced solid-state drives.
That said, SSDs can still become fragmented, and in many cases stop working if they are not taken care of.
The file issue
Over time, all PCs accumulate temporary files. These files are necessary to help with tasks such as loading particular websites more quickly. At the same time, temporary files have the potential to eat away at your system's overall performance once they accumulate past a certain point.
Once this happens, they can complicate how effectively your PC can look up and open files.
Your computer is behaving like a child trying to leave the house in the morning
It's starting up really slowly, just like a toddler.
Startup problems are another sure sign that you need to conduct some computer maintenance A.S.A.P.
Just like a with a car that's engine won't turn over, a computer that won't start or takes a long time to start, requires immediate maintenance.
As it turns out, startup issues are usually an escalation of the same issues that can cause slower performance. If you don't fix startup problems fast, you may end up with a totally trashed operating system.
Also, if you're like most people, you probably don't have a recent backup of your operating system.
You want to throw it against the wall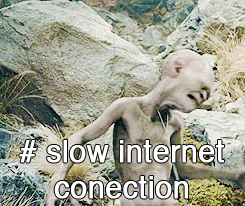 Seriously.
If you're online and find yourself rocking along sometimes at high speeds while at other times you feel teleported back to 1990's dial-up, there's a good chance you have a problem.
Many issues can cause your internet speeds to suffer; one of the most common causes are malware programs that infect your system.
However, bad hardware, such as a faulty network adapter, can also park your speeds in a virtual traffic jam.
Computer Maintenance: DIY Versus Hiring a Pro
The benefits of doing it yourself are apparent. However, some folks may have different reasons for not being able to do this themselves. In those cases, they would need to use a professional service.
https://www.youtube.com/watch?v=p1FFyHiOERI
If you decide to hire a professional, here are a few great questions to ask along with the right answers you should expect from the technician.
Question #1
How many billable hours could this take to fix?
Once you know how much you're paying per hour, it's a good idea to find out how long the tech thinks it might take to fix your problem.
Doing this will do two things:
First, it may give you an idea of the total amount the computer maintenance or repair might cost.
Equally important, it may signal to the tech that you are mindful of how long it should take, and they probably shouldn't milk the clock.
The best answer to expect is something like this:
"I can't be completely sure, of course, but this type of service usually takes about [X] hours."
Question #2
Do you have a minimum charge?
Not all computer maintenance takes hours to complete. Some problems may only take a few minutes if someone knows what they're doing. For this reason, you want to know how much you'll need to pay if they finish inside an hour.
You should expect an answer such as:
"Yes, our minimum charge is one billable hour."
Sometimes you may get a lower amount.
Question #3
Are there any possible additional charges outside of your hourly rate?
This is one question many less-than-honorable technicians hope you don't bother to ask.
Some places may charge hidden fees for things like hardware replacement or additional software. Make sure they give you a list of possible charges in writing before allowing them to get to work.
Ideally, the answer you should expect to this question is "no."
Question #4
Do you charge extra for out of store service?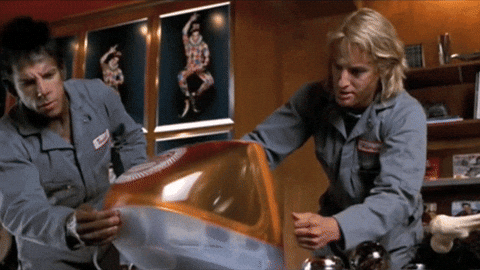 When you ask this question, you should expect an answer like this:
"Yes, we charge [an extra fee or slightly higher hourly rate] for out-of-store service."
Question #5
Do you guarantee your work?
It's important to make sure you get a guarantee of the technician or the company's service both verbally and in writing before making a financial commitment.
The answer you should always expect from a reputable business is:
"Yes, for most issues, we guarantee our service for up to [30 to 90] days."
The last thing you want to hear later on is "sorry, no refunds" or "we can give you another estimate for this issue."
Question #6
Can you save my files?
It's critical to make sure the technician will create a backup of your files (or entire system) should they have to re-install your operating system.
So the answer to this question should always be "yes."
With that said, this is where you may discover an additional fee for saving your files.
Pro tip:
Quality Backup software, such as Easeus, and an external storage drive can save you hundreds on backup services offered by computer maintenance technicians.
Tools You'll Need for Computer Maintenance
Canned air or air compressor (used at low setting)
Removable latex or vinyl gloves
Dust mask
External hard drive 500 Gigabytes to 6-Terabytes
Small dry unused paint brush
Static strap or wristband
Static mat
Phillips head screwdriver
Flathead screwdriver
Bootable operating system disk or USB
Wet disinfectant wipes
Q-tips
Key removal tool
Container or bag for screws
Basic Computer Maintenance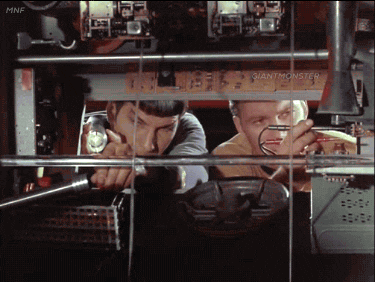 Here are a few tasks you can perform to keep your PC in tip-top shape.
Don't forget your data
Perhaps one of the most critical computer maintenance tasks people fail to do is back up their data. There's almost no worst feeling than losing years worth of data and not having a backup.
Many great third-party programs such as Easeus offer excellent user-friendly backup services. You can also opt for any number of outstanding cloud backup services that backs up your files over an internet connection into "the cloud."
However, Windows 10 does offer users a free backup utility.
Here are some steps on how to back up your computer using the Windows 10 Utility. There are two types of backups available in Windows 10.
One backs up all your personal files but not your system settings and programs. The other makes a system image, which is a complete mirror copy of your system including all files, programs, and system settings.
Back up using Windows 10
To make a basic backup of your personal files only follow these steps.
Go to the Windows search bar and type in "backup."
Click on "Backup Settings."
Select advanced options
Next, you'll arrive at the File History menu (which is also available from the Control Panel menu)
Choose the option to "Go to Backup and Restore" option.
Then, click "Set up backup."
Once started, you have to designate where you want to store your backup.
You can elect the attached external hard drive or another location with enough storage space.
Windows will ask you what you want to back up; you can either let the system decide or select them yourself.
Once that's done, Windows will start backing up your files to the destination drive.
https://www.youtube.com/watch?v=t2AcFQqYJqM
You can change the backup location and restore backups by clicking on the "Advanced Options" menu.
Under the "Advanced Settings" option you can schedule when you would like regular backups to take place.
Here's another video showing a different method.
https://www.youtube.com/watch?v=2Q2MCfgvlg4
Create a system image
To create a system image, use the following steps:
In the Windows search box type in "file history."
Press enter or click on the "File History" icon.
Next click on the "System Image Backup" option located in the bottom left-hand corner of the menu.
In the left pane click on "Create a system image."
Next, select which drive you want the system image to backup on.
From there it will ask you to select the drive from which you would like to create a system image.
Your primary boot drive will already be selected, but you can also select additional drives as well.
The next screen will review all of your selections, and if everything looks right, then click "Start backup."
After that, Windows will begin creating a system image.
Creating a system image or a file backup could take anywhere from a few minutes to a few hours based on the amount of data you're backing up.
https://www.youtube.com/watch?v=zSmR6vdgKp8
When was the last time you used that old thing?
Most users will only use a computer for three years. During that time, they install a lot of programs which over time slow down performance.
These programs can continue to run on your system even if you don't open them, as they become "background processes." By going in and cleaning out old unused programs, you're getting rid of resource-draining leaches.
Here are some step-by-step instructions on uninstalling unused programs on Windows 10.
First, go to the Windows search bar and type in "add or remove programs."
Press enter or click on the "add or remove programs" icon.
This should bring you to the "Apps & Features" menu.
Once the program list pulls up, you'll need to look over each program carefully.
Before you uninstall a program, you should be safe and find out what it does if it's unfamiliar to you.
To do this, you just need to do a quick search to make sure it's not something you need.
We recommend using services like "shouldiremoveit.com" to see if a program is needed or you can uninstall it.
Some good examples of programs you should not delete are Java 8 and Microsoft Visual C++.
Once you've found a program to uninstall, it's a good idea to create a restore point just in case it harms your system.
Goto the Windows search bar and type in "create restore point."
Press enter or click on the "Create restore point" icon.
Then click on the "create" button near the bottom of the menu.
Next, type in the name you want to give the restore point, you can name it something like "Pre-uninstall (program name)."
After your restore point is complete, go back to the "Apps & Features" menu and uninstall the program.
Uninstall via Control Panel
Another way to uninstall programs is by using the "Programs and Features" in the Control Panel. This menu gives you a bit more information than the "Apps & Features" menu.
First, go to the Windows search bar and type in "control panel."
Press enter or click on the "Control Panel" icon.
Next, click on the "Programs and Features" icon.
Once in "Programs and Features," you'll be able to see programs and sort them by Name, Publisher, Installed On, Size, and Version.
The two most useful sorting fields are "Size" and "Install On."
If you want to free up disk space, click on "Size" to find the biggest programs taking up space.
Or, you can sort by "Install On" to find the oldest programs.
Be sure to follow the same steps to create a restore point and search for unfamiliar programs before uninstalling.
To uninstall, right click on the program and click "Uninstall."
Note:
There are some programs that may show up in the "Apps & Features" menu that may not show up in the "Programs and Features menu." With that in mind, it's a good idea to use both menus to make sure you catch everything.
Repeat this process two to three times a year for the best results.
https://www.youtube.com/watch?v=2sZHZCPBiU4
You don't need any temporary stuff in your life
As discussed earlier, having too many old and unused temporary files can weigh your system down causing decreased performance.
To delete temporary files in Windows 10, follow these instructions:
In the Windows search bar type in "run."
Press enter or click on the "run" icon.
In the "Run" menu type in "%temp%" then press "OK."
When the temporary folder comes up, move your cursor to the "View" tab near the upper left-hand corner and click it.
An extended menu should open up, click next to "Hidden Items" to leave a check mark.
Now select all items by pressing Ctrl+A and press delete.
Some items will not be deleted if they are in use. Press the "Skip" button if the "Folder in use" menu pops up.
https://www.youtube.com/watch?v=kfCc5gnUSe4
Here are step-by-step instructions for removing temporary files on the three most commonly used browsers.
Chrome
Open up a Chrome browser.
Go to the upper right-hand corner of the browser and click on the three dots.
Place your mouse on "History" and move your cursor to the right and click on "History."
On the left-hand side of the screen click on "Clear browsing data."
Once the menu pops up, you'll have three choices.
If you want to clear your browsing history, click a check mark into the first box.
Click a checkmark into the second box if you want to clear out data such as saved passwords and other information collected on individual sites.
The last box will clear cached images and files (temporary files) that are used to make loading specific pages faster.
Once you've made your selection click on the "Clear data" button in the lower right-hand corner of the menu.
Note, that some webpages may load a little slower when you do this, but they will create new temporary files to make things faster for your next visit.
Internet Explorer
Open up an Internet Explorer browser.
Click on tools located near the upper-left hand corner.
Click on Internet options at the bottom of the menu.
Under the "Browsing history" section click on "Delete," and this will bring you to the "Delete Browsing History" menu.
From here you put a check mark next to the "Temporary Internet Files and website files" option.
Click "Delete" at the bottom of the menu.
In the "Delete Browsing History" menu you can also select options to:
Preserve Favorites website data: This keeps all your cookies, temporary internet files, and other preferences
Cookies and website data: This option deletes files or databases stored on your computer by websites
History: This removes a list of sites you visited during your session
Download History: This eliminates the list of files you downloaded
Form Data: This deletes saved information that you typed into forms
Passwords: This deletes saved passwords that automatically populate when you sign onto websites you've previously visited
Tracking Protection, ActiveX Filtering and Do Not Track: This option deletes a list of sites usually excluded from filtering
FireFox
Open a Firefox browser.
Click on the three dashes located near the upper right-hand corner.
Choose "Options."
Then, click on "Privacy & Security" located on the left panel.
Under "Cookies and Site Data" click on "Clear Data…" button.
When the "Clear Data" menu appears put a check mark next to "Cached Web Content."
Uncheck the box next to "Cookies and Site Data" unless you want to also sign out of websites you were automatically logged into.
Find those bad boys and kill them!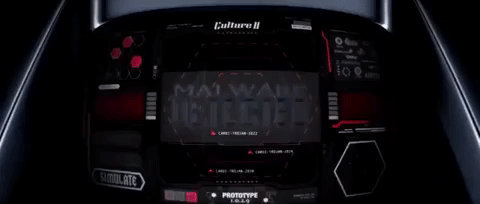 When searching for a good security program, you're best served to find one that covers as many different forms of malware as possible.
Malware is a term that refers to unwanted, hostile, and damaging programs that invade your system. A lot of people are confused by the name and think that malware is different than a virus. Actually, malware is an umbrella term that includes viruses, spyware, rootkits, adware, ransomware, and other types of malicious code.
Windows 10 has built-in software called Windows Defender. It offers fundamental protection as well as strong firewall protection against hackers.
Recommended malware programs
Here's a list of the six most recommended malware programs.
Bitdefender Total Security
McAfee Total Protection
Webroot SecureAnywhere AntiVirus
Bitdefender Antivirus Plus
Kaspersky Internet Security
Malwarebytes
Many of these programs will allow you to schedule when your computer will run them.
It's best to schedule them to run during a time when you won't be using the computer so that it doesn't slow you down. You should try to run your anti-malware software at least once or twice a week, but there's no harm in running it once a day either.
https://www.youtube.com/watch?v=PiMUmixw_NU
We know it's annoying, but you have to do it
https://www.youtube.com/watch?v=O-Ak18JwOW0
This is perhaps the most hassle-free computer maintenance task you can perform. That's because Windows will generally do it for you.
Keeping your Windows 10 operating system up-to-date will ensure that your system is protected against new threats and keep your system files and drivers current.
If you'd rather not have Windows update automatically, you can also elect to do it manually.
To toggle back and forth between these options, follow these steps:
In the Windows search box type in "update."
Press enter or click on "Check for updates."
To manually check for updates press the "Check for updates" button.
To change the automatic toggle updates, click on "Advanced options."
In "Advanced options" select "Automatically download updates, even over metered data connections (charges may apply).
In "Advanced options," you'll also have the following choices:
Give me updates for other Microsoft products when I update Windows
We'll show a reminder when we're going to restart. If you want to see more notifications about restarting, turn this on
https://www.youtube.com/watch?v=O-Ak18JwOW0
Is that coffee cake under your fingers?
This chore is perhaps the most challenging computer maintenance task. Thankfully, you would only need to do it once or twice a year.
For this task, you'll need a few of the tools mentioned above, except for the bootable operating system disk or USB.
Let's start with your keyboard.
First, power down your system.
Next, unplug your keyboard.
Using your key removal tool start taking out all of your keys.
You want to make sure you line them up to make them easier to put back in later.
Now, take a wet disinfectant cloth and thoroughly wipe down each key, returning them outside the keyboard in the right order.
Take some canned air and blow out any debris in your de-buttoned keyboard.
Next, take your wet disinfectant cloth and thoroughly wipe down the exposed areas between the keys.
After that, take a Q-tip and wet it with a wet disinfectant cloth.
Take the Q-tip and scrub between the keys thoroughly.
Now you can put the keys back into place (If you kept them in order this should be easy).
You can now re-plug in your keyboard unless you are about to clean out the inside of the computer.
https://www.youtube.com/watch?v=4tbNZTzVwa8
Spring cleaning isn't just for your house
First, make sure you've powered down the desktop.
Next, unplug the power cable.
Then unplug all other connected cables and devices from the desktop.
Once everything is unplugged, you'll need to take your PC to an area to clean it (we recommend an outside area or garage).
Put on your gloves and a dust mask.
You are going to open now the case (this step may depend on your case).
If your case is sealed with screws, use a Phillips head to unscrew the three screws on the back of the computer.
If there are six screws don't worry, you can unscrew both sides if you're unsure what side opens up to the components.
Once you've removed the screws, place them in a container so that you don't lose any of them.
Remove the panel or panels.
Now your system's inner components should be exposed.
Take your canned air and begin to gently blow dust, directing it out of the case (hold the can upright)
Also, make sure to fire the air can in short bursts to help prevent freezing.
It also doesn't hurt to have one or two air cans handy in case one does freeze up.
If you're using an air compressor, make sure you have it at a low setting.
Focus on the corners or wherever you see the biggest bunches of dust bunnies.
Be sure to focus on vents and fans that may have a lot of dust.
Hold the fan over the CPU down to keep it from spinning when you use the canned air.
Be extra careful when blowing air around components such as the motherboard and RAM, don't let too much ice form on these parts.
Use a small dry unused paintbrush to remove any remaining dust around components that the canned air couldn't get.
Once your system is cleaned out to your satisfaction, put the panels back on and screw them in.
Take a wet disinfectant cloth and wipe down the outside of your case.
Return your computer back to your desk and replug in all necessary cables and devices.
Your system is now clean and ready to go.
Pro tip:
Never try to vacuum the inside of your computer; this can cause static discharge that can destroy your PC's vital components.
https://www.youtube.com/watch?v=W9T6WGFmam0
Computer Maintenance Software A.K.A "The Easy Button"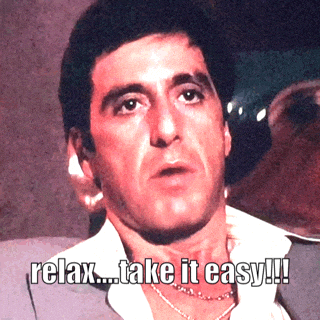 These tools usually have a bit of anti-malware protection as well, although it's best to stick with dedicated anti-malware software for security.
You can use these tools to perform tasks like cleaning temporary files, defragmenting a disk drive, and more. You can even schedule the best time for your computer to conquer these tasks, just like with anti-malware software.
Here's a list of some of the best computer maintenance programs:
System Mechanic Pro
Advanced SystemCare
WiseCare 365 Professional
Glary Utilities Pro
WinOptimizer Pro
Piriform CCleaner
Advantages of Computer Maintenance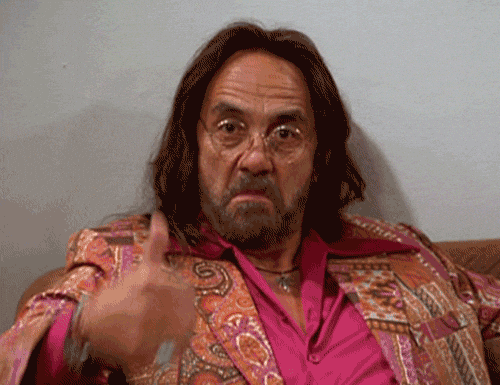 Computer maintenance isn't likely to be the highlight of your day.
Nevertheless, it is something that your system needs to run at its best performance. It's also much less expensive than having to buy a new computer.
We hope you've found information on how to perform basic computer maintenance fun and informative.
Remember, backing up and cleaning your PC on a routine basis always pays off.
Do you do regular computer maintenance on your machine? If so, tell us some of your tips and tricks in the comment section.